Expand as you grow – One Need, One App
Odoo is an all-in-one management software that offers a range of business applications that form a complete suite of enterprise management applications targeting companies of all sizes. Odoo is an all-in-one business software including CRM, website/e-commerce, billing, accounting, manufacturing, warehouse – and project management, and inventory.
No more painful integrations.
With 10.000+ apps in, Odoo covers all your business needs in a one-stop solution: no more interfaces between different software required. Odoo apps are perfectly integrated to each others, allowing you to fully automate your business processes.
"We replaced 14 different applications and increased revenues by 10% overnight."

Marc Peeters, General Manager of the Vending Division
A unique value proposition
Everything you need within a top notch user experience.
With strong technical foundations, Odoo's framework is unique. It provides top notch usability that scales across all apps.
Usability improvements made on Odoo will automatically apply to all of our fully integrated apps.
That way, Odoo evolves much faster than any other solution.
Fleet
Odoo Fleet
Manage your vehicles, contracts, costs, insurances and assignments without pain.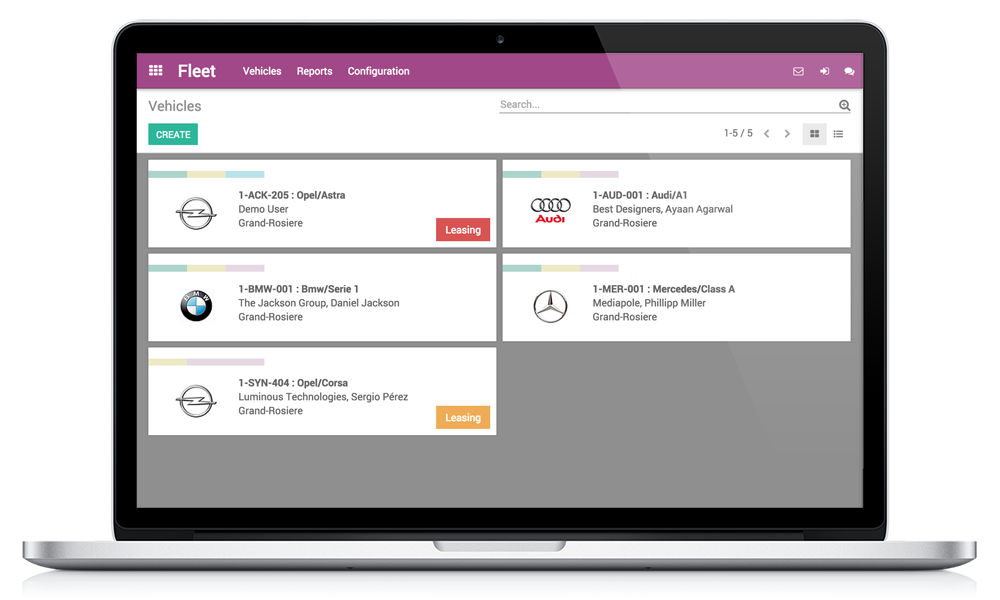 Fleet management made easy
You won't need any specialized tracking system for company vehicles – with Odoo's smart app, can keep a close eye on your fleet in a few simple clicks. Manage everything through our user-friendly administrative system – fuel log entries, costs and many other features necessary for the management of your company's vehicles.
Manage leasing and all other contracts
Supervise all contracts for your vehicles and receive a warning email when contracts reach their expiration date. Several visual tools are put in place to ensure that you'll remember to renew (or end) your contract. Organize the services around the vehicles and communicate with the qualified service providers; manage invoices and notes. Set up a vehicle policy within your company, as well as an insurance policy in order to manage your fleet in the most efficient way.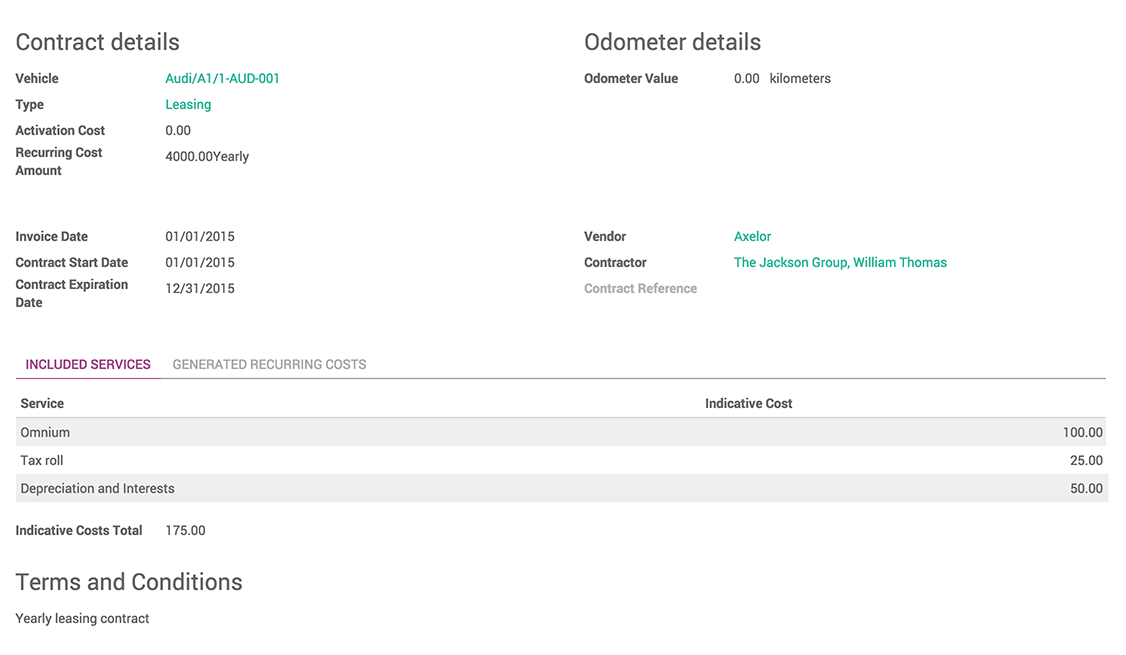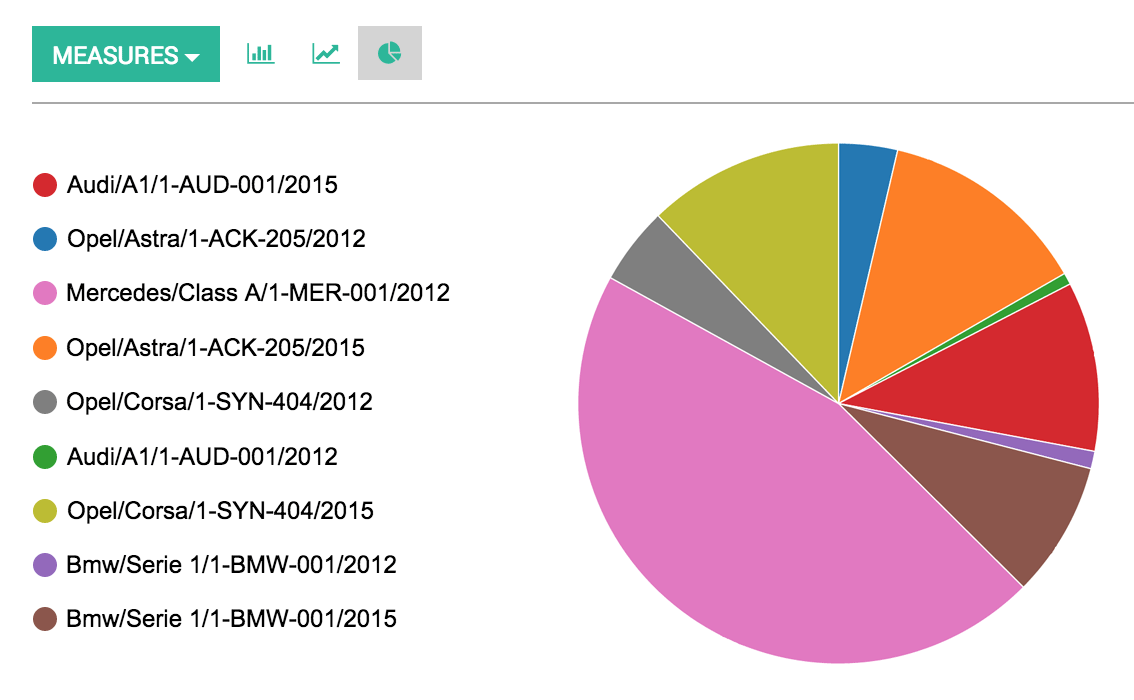 Monitor all costs at once
Identify and trace the money spent by your company for each of the fleet vehicles. Recurring costs of your contracts such as leasing and services contracts are automatically added to your accounting at the beginning of each period of the frequency specified in the contracts, while all other costs like fuel and repairs are automatically added to your report.
Analysis and reporting
Show all costs associated with a given vehicle or with a type of service. Compare different types of costs (which vehicles cost the most; which services have been performed on which vehicles; etc) by using the reporting tool. Get really helpful insights about the effective return of each vehicle in order to improve your fleet investments.