Expand as you grow – One Need, One App
Odoo is an all-in-one management software that offers a range of business applications that form a complete suite of enterprise management applications targeting companies of all sizes. Odoo is an all-in-one business software including CRM, website/e-commerce, billing, accounting, manufacturing, warehouse – and project management, and inventory.
No more painful integrations.
With 10.000+ apps in, Odoo covers all your business needs in a one-stop solution: no more interfaces between different software required. Odoo apps are perfectly integrated to each others, allowing you to fully automate your business processes.
"We replaced 14 different applications and increased revenues by 10% overnight."

Marc Peeters, General Manager of the Vending Division
A unique value proposition
Everything you need within a top notch user experience.
With strong technical foundations, Odoo's framework is unique. It provides top notch usability that scales across all apps.
Usability improvements made on Odoo will automatically apply to all of our fully integrated apps.
That way, Odoo evolves much faster than any other solution.
Expenses
Save time on 
expense reports
Everything in one place.
Managing your employees' daily expenses has never been easier. Whether it's travel expenses, office supplies, or any other employee expenditure, access all receipts and expense submissions from your Expenses dashboard and create, validate, or refuse them in just a click. No need to download a specialized software to maintain expense records – everything can be done directly through the app!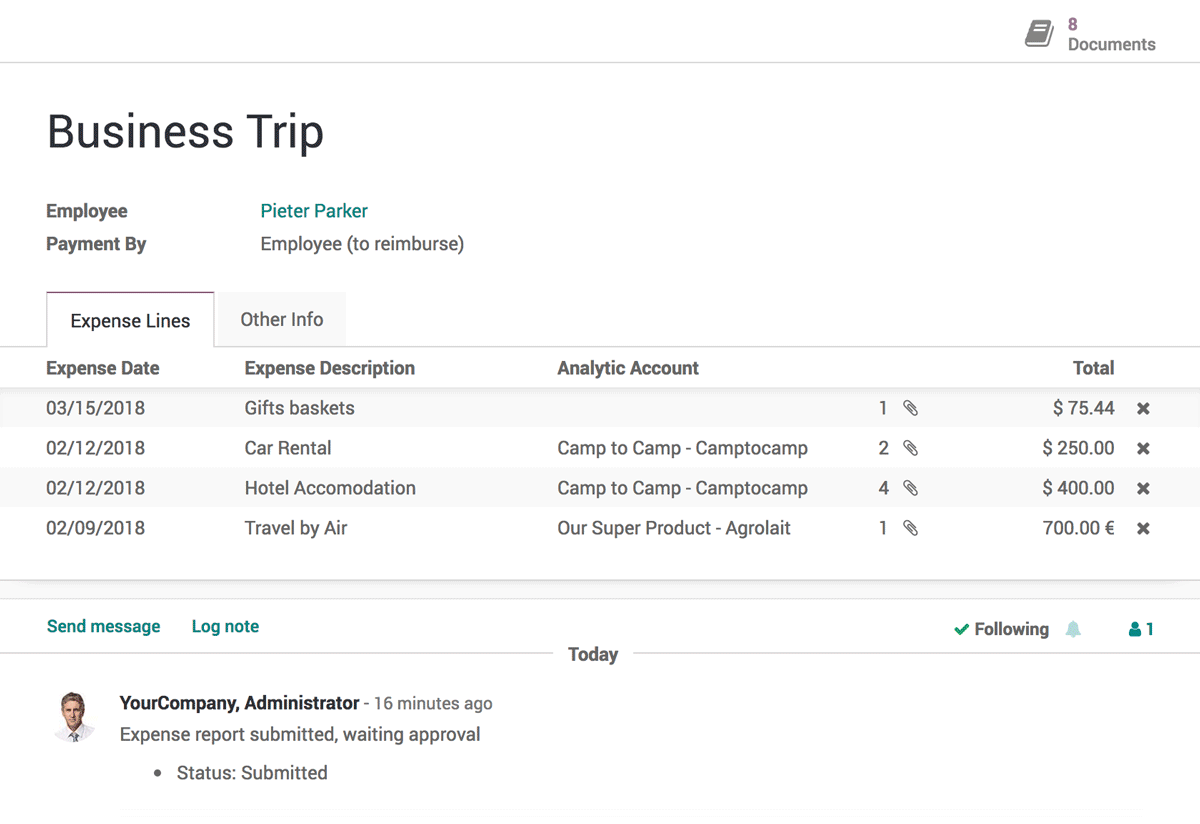 Stop losing receipts
Upload all receipts directly into the expense record.
Employees can easily attach copies of their receipts directly to an expense record to avoid losing them. Add attachments on the go with any mobile device by taking a picture of the receipt and sending to a designated email address. Save time and increase efficiency by keeping a clean and complete record of all expenses.
Manage expenses 
per team
Have a clear overview of a team's expenditures.
As a manager, easily follow expense records across the entire team to keep an eye on costs and ensure they keep on target and within budget.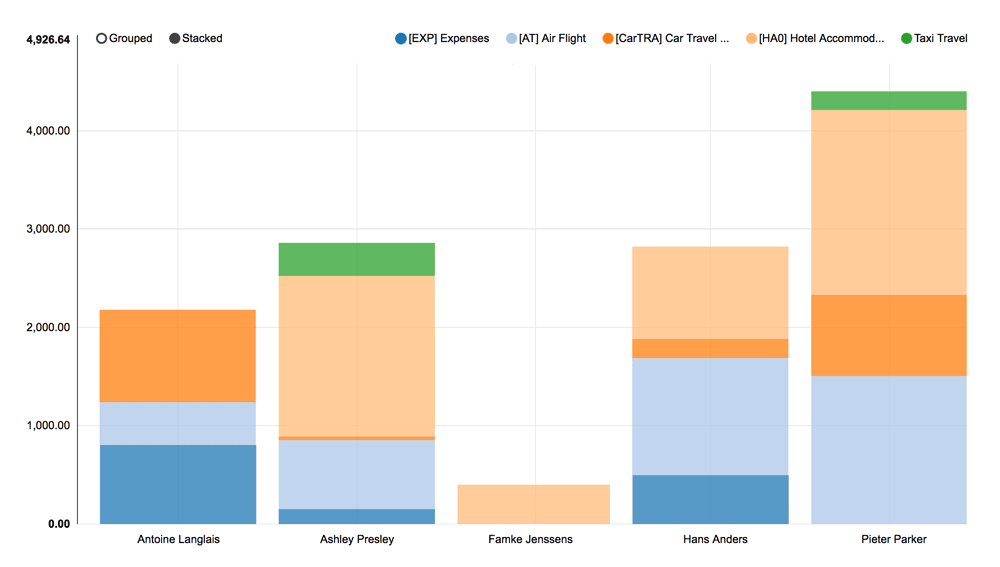 Share the workload between departments
Get everyone involved to save time.
EMPLOYEES
Draft expenses, add notes, and upload receipts to the expense record.
MANAGERS
Validate or refuse expenses in a click. Add comments, edit records, or request additional information.
ACCOUNTANTS
Record company and employee expenses, adding them to the books and processing payments and invoices.